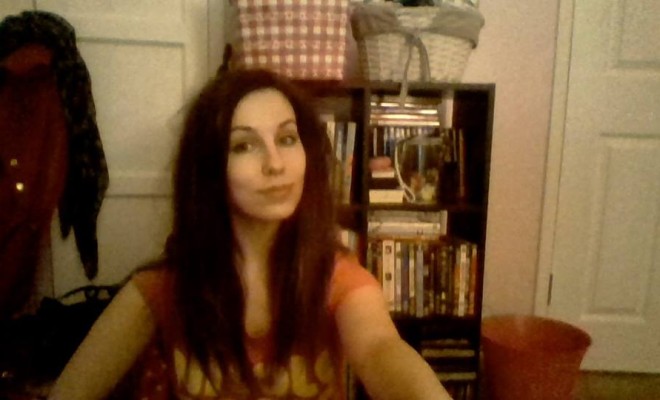 The no-makeup 'selfie': The buzzword raising cash for charity
|
IT was the buzzword of 2013 – the selfie. Snapping a picture of ones self, largely for feedback or egotistical purposes.
 Yet, despite having never being a fan of the Zoolander-esque picture pose, I'm delighted at the latest 'selfie' trend starting online. For those who use websites such as Facebook and Twitter regularly, you will be well aware of the 'no-makeup selfie' phenomenon that has been sweeping the nation.
The idea behind this is that females post a selfie — a type of self-portrait photograph taken with a hand-held camera or camera phone — of themselves without even a scraping of makeup.
Dubbed loosely a campaign, participants upload the photographs on their favourite social media outlet to raise awareness of a cause and proceed to donate to charity.
It has already been reported that the viral trend has helped to raise an incredible £8 million for Cancer Research UK.
As someone who was originally cynical about the trend, I'll admit I eventually caved to my bare-faced 'nomination' once it became clear it was becoming a success.
Before I'd felt it was self-indulgent and that no-one was actually donating. However, to my surprise, it emerged it had become a fundraising phenomenon.
"SELFIE –  a slang term used to describe a photo that is taken of oneself for the purpose of uploading it to social networking sites and image sharing websites."
Within 48 hours, a total of £2m was raised, the charity said, with hundreds of thousands of donations from Facebook, Instagram and Twitter users sharing pictures of themselves without makeup and nominating a friend to do the same.
Suddenly duck faces and suckie-in pouts had never seemed so brilliant. When a selfie with a cause, I believe, becomes the inspiration behind tens of thousands of donations, then why would I dare grumble about narcissism?
After 24 hours of patiently watching to see whether it would create the good kind of stir I'd hoped, out came my HD camera where I prepared to boldly go where now thousands of women had gone before.
Never having been one to step outside without my face on, I was surprised at how daunting it was to upload a snap of myself, sans-makeup, for the rest of my Facebook friends to see.
Rather ashamedly, for me, there was a lot of hesitation before I uploaded my post-workout, Sleepy Hollow-looking photograph online.
After just overcoming a sickness bug which had left me looking even more pallid than usual, I feared how people would judge me without my trusty war paint.
Thoughts such as; 'Will they think I'm ugly?' and 'Will they be shocked at the difference?' popped into my head as I hovered my mouse arrow over the 'Post' button.
That's when I was forced to mentally slap the vain thoughts out of myself and remember exactly what this was for. After a few positive comments and discovering the amount of money that was raised, I felt not only pleased, but liberated.
I'm since assured I wasn't the only one who dreaded revealing this different side to themselves online.
After all, look at the sort of backlash that it posts like these have resulted in the past. It's no wonder it shook so many out of their comfort zones.
However, it got me thinking, could a cause like this not only do something great for charity, but also help the best of us become less judgemental as a nation?
It surprised but delighted me how well the idea was received, with droves of men taking the time to say a well done to all the women who had taken part.
While I wouldn't go as far to say that posting a photograph of yourself without makeup is 'brave,' I would say that it's a small step of sacrifice for the sake of something truly worthy.
The proof is already there that the no-makeup selfie windfall is working, so why condemn something that could benefit so many?
Perhaps it's time we stopped being so sardonic. But now, it's up to the men to do their part. Let's just hope the next idea isn't quite  as disturbing as the current #cockinasock trend.
To donate to Cancer Research UK, text BEAT to 70099 and donate £3. Otherwise visit www.cancerresearchuk.org